WP In The
Cloud
™
The Ultimate
Fix


for Slow and Insecure
WordPress Websites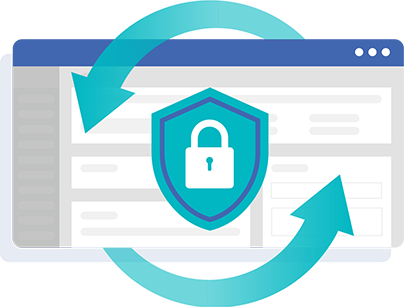 Websites are fragile and time-consuming to maintain. Until now.
WP In The Cloud is the most comprehensive fully managed WordPress hosting solution available to free you from the time-consuming challenges of running and maintaining a highly responsive and secure website. You set the goals and we make it happen.
Performance
WordPress and server software require tuning, testing and measurement to maximize performance.
Security
Protecting a site from malware attacks and data loss requires monitoring and ensuring code and data are uncompromised.
Support
Ongoing website care includes updating server and WordPress software, daily backups, and 24x7 monitoring.
Measurement
Analytics and performance measurements reflect website health but understanding the data is challenging.
Lost sales and leads
Lower search engine rankings
Poor website performance
Easy target for malware and data theft
More frequent outages
Fewer return visitors and repeat orders
Tarnished brand image
WP In The Cloud is a complete fully managed hosting solution for WordPress websites. We take your underperforming and insecure shared hosting WordPress website and give it a fresh start with a complete rebuild in the Amazon Web Services cloud.
Unlike other solutions, we take care of all
the details while keeping you informed.
High-Performance WordPress Stack
Amazing Amazon Web Services
Layers of Security and Protection
Daily Remote Backups
White-Glove Support and Management
Monthly Executive Summary
Every Day Business
Benefits
Power of the Cloud
Your private virtual server offers a level of performance and security significantly better than anything available with a shared hosting plan.
Leave Malware Behind
Your website's migration to AWS features a complete rebuild using clean copies of WordPress, theme, and plugins. Each day your website is scanned for malware.
No Lock-in or Limits
You always have control and are never locked-in to our servers or services. Amazon offers unlimited compute power and storage. Your monthly fee covers  all of the Amazon services within your plan's limits.
We Care About Your Business
You don't need to know about WordPress or cloud computing. We will make sure your website is fast and secure. We look forward to your calls to share our expertise and recommendations to help your business grow.
Superior customer service that is very responsive to our needs. A tremendous asset to my business.
WP In the Cloud is an expertly managed hosting solution that we rely on. The monthly reports take a few minutes to review yet give me a very good understanding of our online performance.
WP in the Cloud significantly improved our website's speed and uptime performance. They have made it easy to use the web for transactions!
We're always only a call, email, or text away
WP In The Cloud is the only complete WordPress hosting solution that turns your website into a standout performer and keeps it there. And we take care of everything.
Ultimate care solution for WordPress websites
Migration to Amazon Web Services
Dedicated AWS virtual private server
Fully managed hosting with 24×7 monitoring
WordPress stack tuned for speed and security
Automatic daily backups
Executive level monthly reports
Unrivaled customer support
Find Out If We Are Right For You